Meet Entrepreneur, Keynote Speaker & ex-Googler Aleks Bozhinov, speaker at Blockchain & Bitcoin Conference Tallinn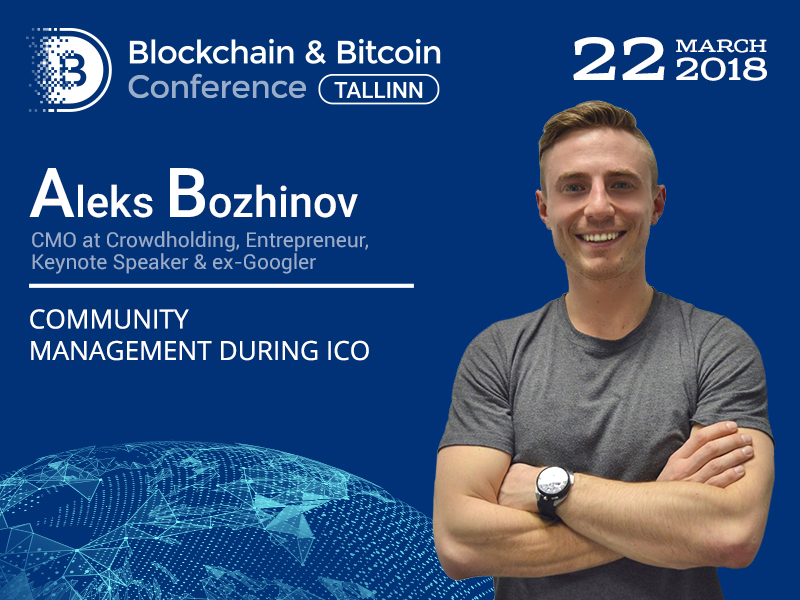 Aleks Bozhinov has a solid experience in startups, applies innovative marketing strategies to promote companies on the Internet.
At Blockchain & Bitcoin Conference Tallinn, the expert will share the secrets of creating a base of a successive ICO — an effective team.
Aleks Bozhinov was a speaker at many events dedicated to blockchain, cryptocurrency, and Internet marketing, including ICO Event Amsterdam, Ecomm congress, The Business Storm. During the presentations, the expert shares his experience gained at Google and working on own startup projects such as For Sale and AquaJar аs well as a platform for startups and entrepreneurs Growdholding.
At ВВС Tallinn, the expert will reveal the secrets of effective community management during ICO. According to Alex, crypto business heavily depends on communication. That is why the execution of a successful ICO project requires special attention to community management. The speaker's presentation will be dedicated to the strategies of its development and implementation as well as secrets of effectiveness.