CTO of Cryptodus Lukas Kairys will tell everything you need to know about smart contracts at B&BC Tallinn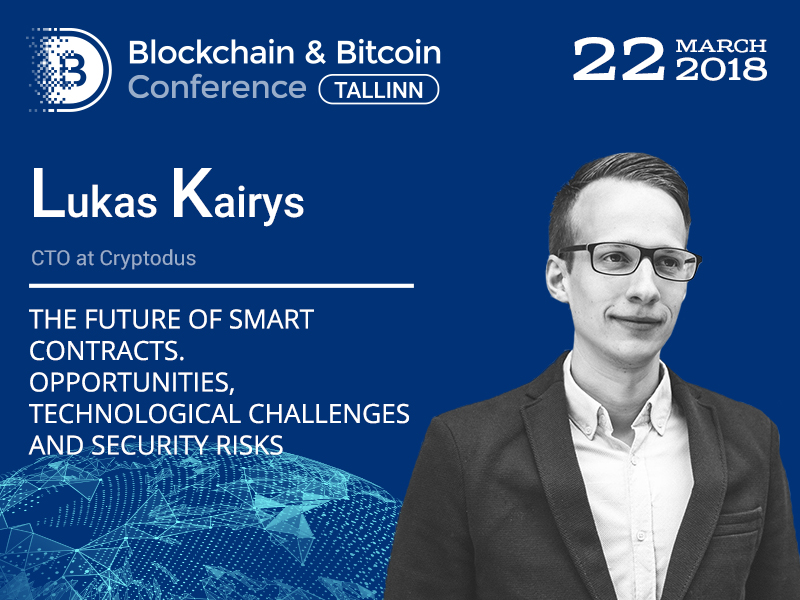 On March 22, the best blockchain developers and entrepreneurs will meet at Blockchain & Bitcoin Conference Tallinn. Leading advisor on the issues of blockchain and smart contracts, CTO of Cryptodus Lukas Kairys will become one of the speakers.
The expert will focus on smart contracts. Lukas will explain the notion of smart contracts, and how they can be deployed, and will present detailed information about their capabilities, showing which technological challenges they can solve, and how to enhance security with their help.
Lukas Kairys is a leading blockchain and smart contracts developer. He is keen on building new products and systems based on the distributed ledger technology.
In 2017, he worked for the Aigang.Network that developed digital insurance apps for IoT devices on blockchain. In October of 2017, he became the CTO of Cryptodus.
Lukas is an author of the white paper on the use of the DLT technology during elections. He is a top blogger writing about blockchain for Medium and the most popular author of articles about smart contracts on Quora.
Register to Blockchain & Bitcoin Conference Tallinn 2018 ►►►