Sponsor of Blockchain & Bitcoin Conference Tallinn is CoinTraffic: best solution for effective advertising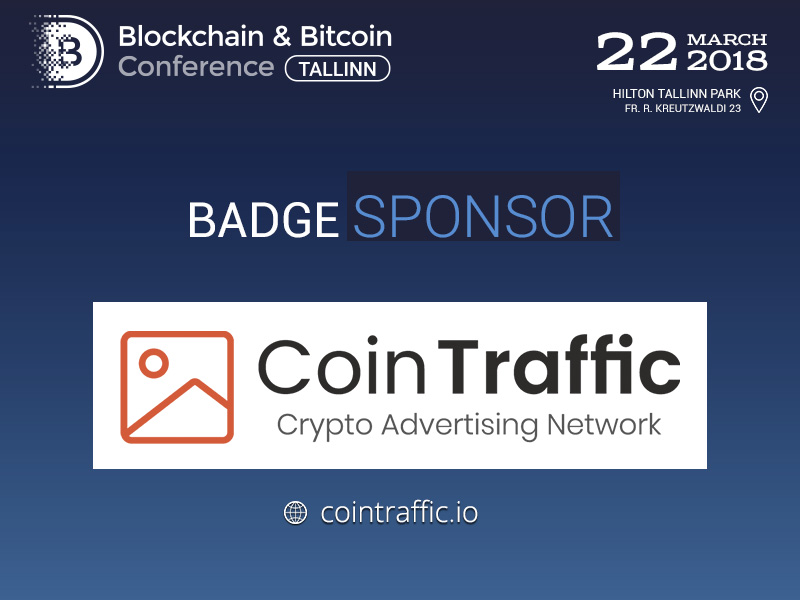 CoinTraffic is the largest cryptocurrency advertising network for traffic monetization and receiving rewards in bitcoins.
With the help of CoinTraffic, advertisers can place ads on more than 500 resources dedicated to cryptocurrencies. Website owners have an opportunity to become a member of the network and receive revenue from the traffic monetization.
The network provides a full cycle of digital marketing:
more than 15 millions of targeted daily banner impressions;
advertising at the biggest crypto related websites like Coinmarketcap.com, Worldcoinindex.com, CCN.com and others;
writing and distribution of Press Releases;
full setup of advertising campaigns in Google and Facebook;
full setup of goals and conversion optimization in Google Analytics.
Since 2016, the agency has helped to raise more than $700 million for more than 70 ICO projects, including such well-known ones as MobileGo, Dimcoin, Opus Foundation, Atlant.
Register for Blockchain & Bitcoin Conference Tallinn ►►►