Sergey Malakhovskiy will conduct workshop at Solvena Party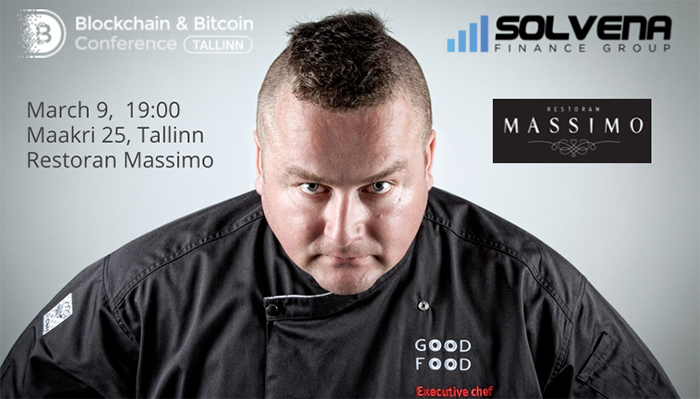 We are glad to inform you that Sergey Malakhovskiy, a famous chef, restaurateur and TV host, will conduct a workshop at the Solvena Party in Tallinn on March 9.
Within his hour and a half presentation, Sergey Malakhovskiy will teach to be well-versed in glutamates, millesimes, fermented products, as well as will reveal the key aspects of shish kebab and barbecue cooking, and will explain how to understand and distinguish processes.
The main topics of the evening:
Fermented products – the most useful in the world.
Natural and non-natural glutamates. Differences, benefit, harm.
The impact of yeast on our body and why brewers' yeast is so useful.
Culinary quiz. 10 questions. The prize: a cocktail from the bar.
Mini championship of pepper eaters. Speech: why capsaicin is the best treatment.
During the contest of pepper eaters, Solvena Party attendees will get a unique chance to taste the hottest and exotic sauces brought from Costa Rica, Australia and other parts of the world. The boldest piquant stuff lovers will be able to get special prizes!
We are waiting for all participants of the Blockchain & Bitcoin Conference Tallinn on 9 March at 7 p.m. in the Massimo restaurant in Tallinn.