Cointed will become a Participant Of The Exhibition Area at Blockchain & Bitcoin Conference Tallinn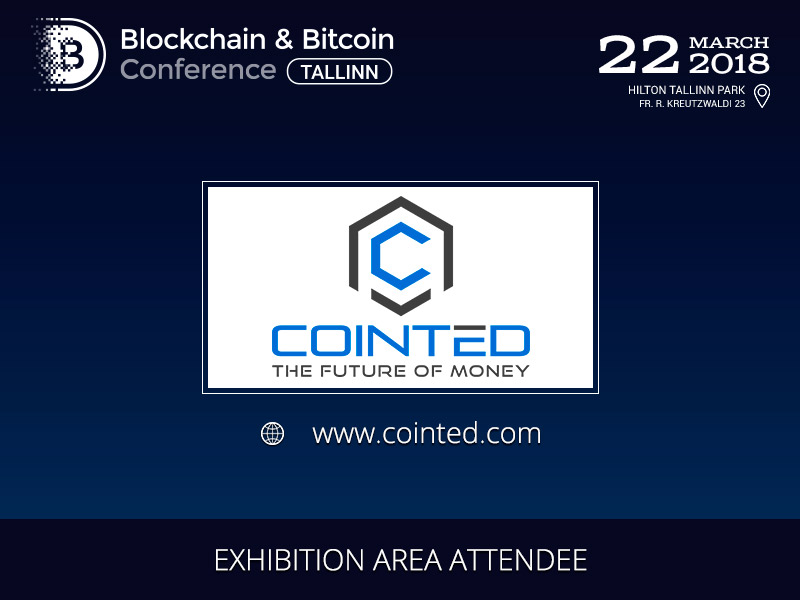 Cointed, an Austrian Bitcoin exchange, will take part in the exhibition area and present its cryptocurrency solutions during the Blockchain & Bitcoin Conference Tallinn on March 22.
Cointed online exchange enables buying and selling cryptocurrency anytime and from anywhere in the world. Founded in 2015, the platform managed to obtain thousands of customers in a year. During the second year, Cointed has won trust of its users in Bitcoin ATMs, or BTMs operations in Austria. Having an aim to become the European leader, the company continues to grow successfully.
Cointed's services include Bitcoin ATM networks located in 32 places in Austria, sustainable mining and PayCo. Using the so-called "green" energy, the company makes an in-house mining operation available. Also, providing PayCo, an easy payment solution, Cointed helps merchants to accept cryptocurrencies, making transactions cheap and safe.
The conference will take place in a week. Make sure to buy a ticket €80 cheaper now.