Pitch session at Blockchain & Bitcoin Conference Tallinn – a chance to meet with leaders of the blockchain industry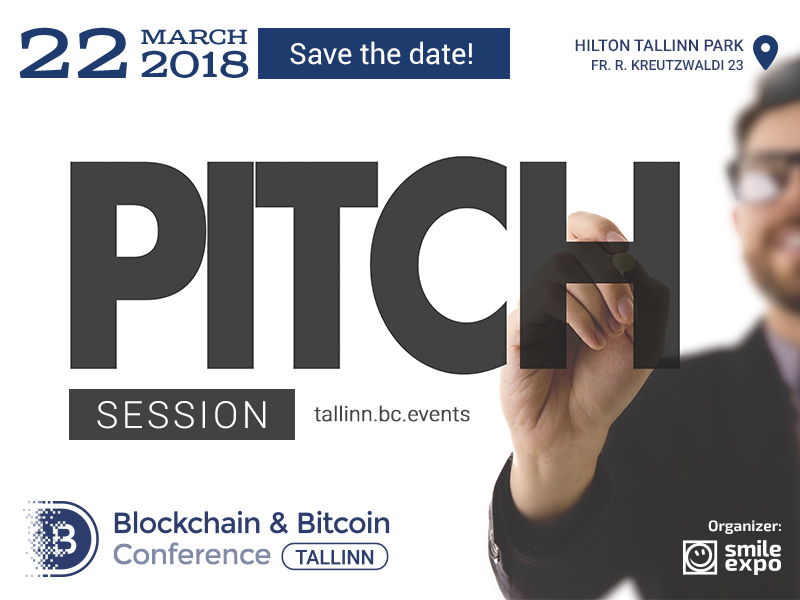 On March 22, leading companies of the global blockchain industry will present their projects as part of the pitch session at Blockchain & Bitcoin Conference Tallinn.
The pitch session of Blockchain & Bitcoin Conference features presentations of companies participating in the exhibition area. Representatives of every brand will tell participants and guests about their product.
Every company will make a speech no longer than 5 minutes.
The pitch session will help participants to:
catch the attention of the audience easily and quickly;
tell about the advantages of the product;
catch the interest of investors and boost the development of the project;
invite attendees to the booth and continue the acquaintance;
gain recognition of the crypto community.
For guests, the pitch session is:
an opportunity to invest in a promising company;
a chance to find business partners and likeminded people;
a time saver: brands will speak about the main idea of the project, no extra information;
an economy of force: a quick search for the required product or service;
full coverage: every participant will present their project.
Participate in the pitch session and find out about promising projects. Hurry to buy tickets at a reduced price: a 50% discount is offered for purchases made until February 27!
---