Prospects of financial services on blockchain. Review by leading IBM engineer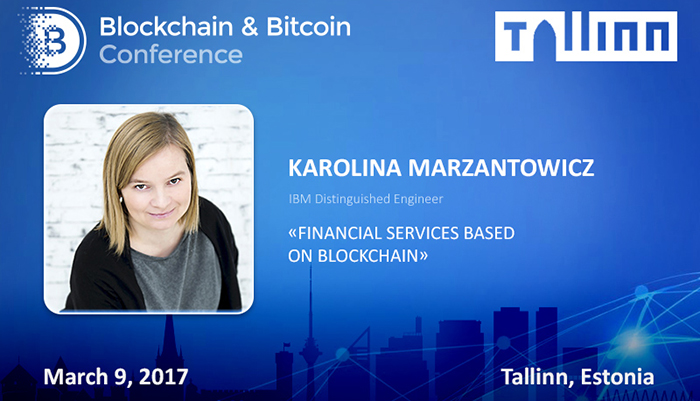 According to the September report of the World Economic Forum, finances will be the first area of blockchain mass application, and it will happen within a very short time.
Distributed ledger technologies will change each industry. Karolina Marzantowicz, a leading IBM engineer (Poland) and speaker at Blockchain & Bitcoin Conference Tallinn, is convinced of this fact.
She believes that the nearest future will face a range of ledger and transaction optimization projects as well as new business models. According to Karolina Marzantowicz, in 2017, blockchain will be used not only by major companies but also by small market players.
The topic of her presentation: Financial services based on blockchain.
She will reveal five various options of applying blockchain in the fintech sector. The audience will be able to get acquainted with projects implemented in 2016.
Previous speaker's presentation at September Blockchain & Bitcoin Conference Kiev was one of the most interesting. So many people wanted to ask Karolina questions during the coffee break, that she almost missed her plane.
►► Registration