Prospects of Blockchain Consortia: opinion of Forbes columnist and VISA International expert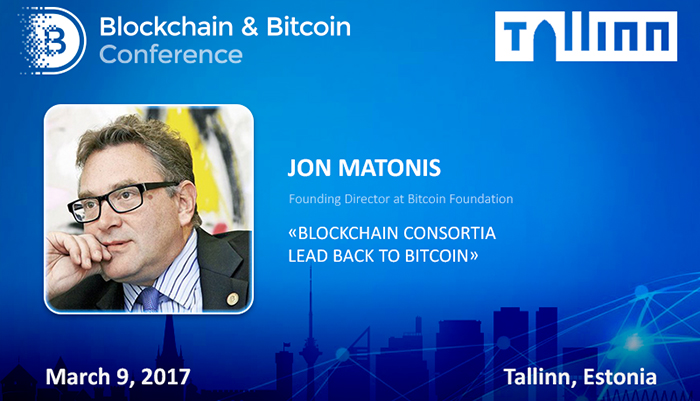 Meet the first speaker of Blockchain & Bitcoin Conference Tallinn – founder of Bitcoin Foundation and fintech columnist with Forbes Magazine Jon Matonis.
Jon Matonis – economist and independent analyst focusing on digital currencies and Blockchain. He held senior influential posts at VISA International, VeriSign, Sumitomo Bank, and Hushmail. Author of fintech articles at Forbes, American Banker, CoinDesk. Recently, he joined the editorial board of the Ledger journal.
His works on digital currency were published by Dow Jones and the London School of Economics.
The Federal Reserve, Bank of England, European Central Bank, SWIFT, and other financial institutions defer to Jon Matonis's opinion.
So let's do the same!
The topic of his report at the conference in Tallinn is "Blockchain Consortia Lead Back to Bitcoin".
Sales of tickets to the conference are already opened.
Register now and save 25 EUR for each ticket!