Lasha Antadze, e-Auction developer and speaker at Blockchain & Bitcoin Conference Tallinn on the Ukrainian experience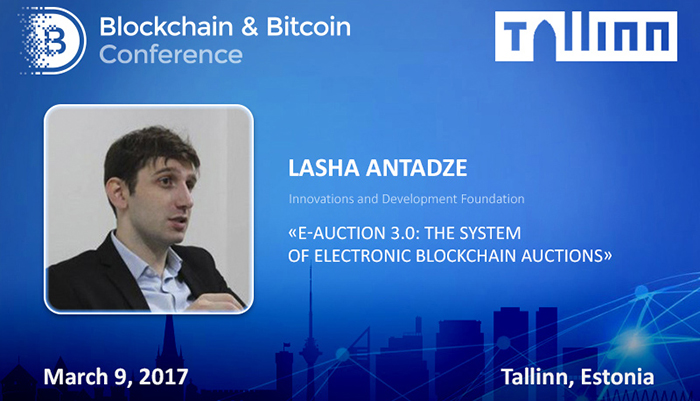 Let us introduce one more speaker – the developer of Blockchain auction system e-Auction 3.0 – Lasha Antadze.
In 2016 Ukrainian developers implemented a number of important projects in the govtech sphere. Among them – e-Auction 3.0 service aimed to fight corruption. The system allows holding auctions dedicated to purchase/lease of state or municipal property via Blockchain. Consequently, governmental officials with their "subjective" decisions in favor of a particular competitor are excluded from the process.
e-Auction 3.0 was tested in some Ukrainian regions with support of local authorities. Large banks as well as Microsoft Company took part in the system development.
e-Auction 3.0 developer Lasha Antadze will tell you about the system's structure and the process of its implementation. Lasha is one of the most popular representatives of Blockchain developments in Ukraine and a constant participant of Smile-Expo events.
On March 9, he will present govtech service in Tallinn for the first time and answer listeners' questions.
►► Registration