A "capsule" room in Japan can be paid for with bitcoins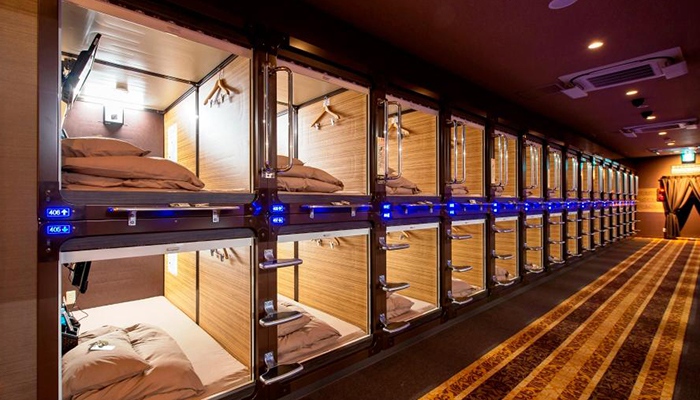 More and more enterprises and organizations in Japan are receiving bitcoins since its recognition as a legal chargeable unit (April 1, 2017). The forward-looking community has been joined by a popular capsule hotel in Kyoto – Comics & Capsule Hotel Comicap.
Capsule hotels appeared in Japan in the late 70s. These buildings have 2 м2 microrooms and several common zones (receptions, bathrooms, living rooms, swimming pools). Such a hotel is a convenient solution if you are staying only for a few nights. They are usually built near railway stations and other transportation hubs; in the center of Japanese megapolises. The night in a capsule costs approximately $15-55 per person – quite a reasonable price for local hotel business.
The room in Comics & Capsule Hotel Comicap costs $18-20. Apart from cozy capsules, visitors can enjoy a large library of Japanese comic books.
Runsystem Co. Ltd, the owner of this hotel and several others in the country, partnered with a popular Japanese cryptocurrency exchange CoinCheck.
According to the document, all the payments in a virtual currency are converted to yen and sent to the service provider's account; the exchange gets 1%. Money is added to the account immediately and fee is much lower than payment for transaction with a credit card. That's why a new payment option is beneficial for hotel operators.
One of the most famous capsule hotels Anshin Oyado (in the center of Tokyo, near Shinjuku Gyoen and Shinjuku railway station) also receives bitcoins. It started working with virtual money in March, thus becoming a pioneer among capsule hotels.
It is worth mentioning that bitcoins can be used as payment means only in two capsule hotels (in Kyoto and Shinjuku) despite the fact that their owners have several analogous hotels. Business representatives have commented that they think of it as an experiment.
Subscribe to the news of Blockchain & Bitcoin Conference Tallinn on Facebook and Twitter!