Kaspar Korjus, leader of Forbes fintech rating and Director of e-Residency project, will speak at Blockchain Conference Tallinn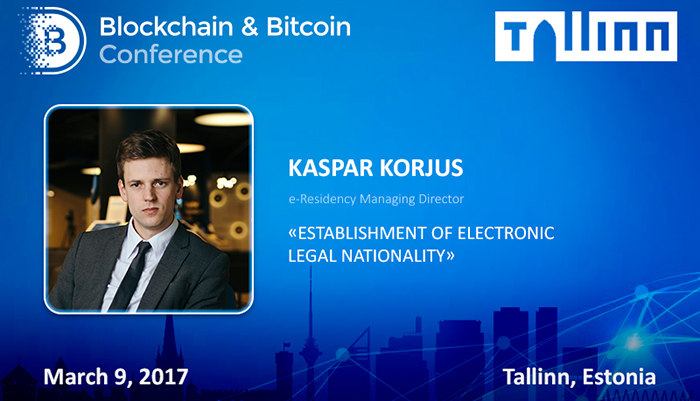 We would like to introduce you our next speaker: one of key govtech persons.
Kaspar Korjus is a Managing Director of e-Residency and one of chief architects of world's first transnational identity platform. e-Residency is a new concept of legal nationality beyond national boundaries.
Kaspar Korjus is included to the rating of the most successful people in the digitalization sector. He was listed as #1 on the Forbes Estonia's 30 Under 30 in Technology and Finance category. US CTO Megan Smith qualified him as one of 20 global digital technology leaders.
What issues will speaker's presentation reveal?
In his speech at Blockchain & Bitcoin Conference, Kaspar Korjus will reveal significant aspects of one of the most important government experiments in the 21st century: the establishment of electronic legal nationality and blockchain integration into its ecosystem.
We will find out what has been done and what should be done to create a digital society – the so-called global village based on transparency and equality concepts.
►► Registration