CRIP.TO will become a participant of Blockchain & Bitcoin Conference Tallinnn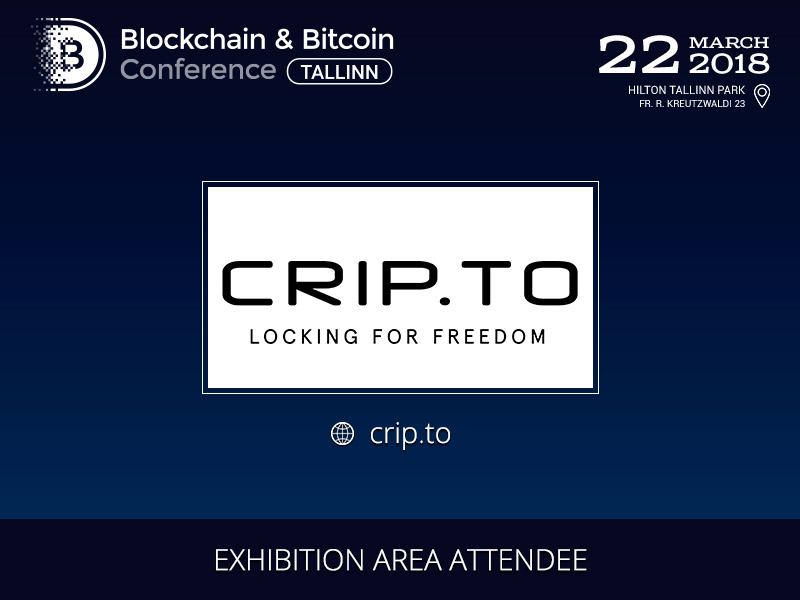 CRIP.TO, a company providing hardware crypto equipment, will take part at the exhibition area and present its cryptocurrency transactions solutions during the Blockchain & Bitcoin Conference Tallinn on March 22.
CRIP.TO is a start-up originated in Estonia. It finds unique solutions for cryptocurrency transactions. Hardware wallet developed by the company enables storing, sending and receiving cryptocurrency being sure in safety. Through the company's hardware equipment, it is possible to communicate privately and anonymously, making voice messages, sending encrypted texts and files, and make unlimited VoiP calls. Random number acts as name, so the communication becomes secure and reliable.
CRIP.TO helps to protect personal and business information, keeping privacy and making sure the users are protected and provided with a shield.
The largest Estonian Blockchain conference with more than 500 experts will take place in just few days. Make sure to buy a ticket!