Bitcoin as viewed by marketing: why people are still mistaken talking about cryptocurrency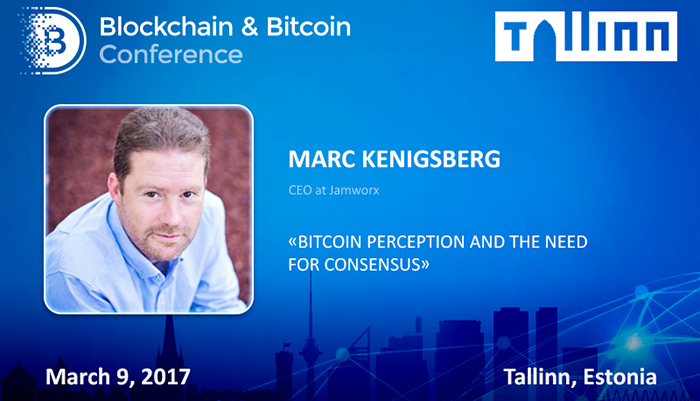 Despite the bitcoin popularization and abundance of related information, the society does not clearly realize the meaning of cryptocurrency. The concept of digital money still faces rejection and concerns, says cryptocurrency enthusiast Marc Kenigsberg, the CEO at Jamworx online marketing company.
On March 9 at Blockchain & Bitcoin Conference Tallinn, he will present his perspective of solving the bitcoin perception issue and explain why cryptocurrency community requires consensus.
"Even the wrong choice of problem solution could be less damaging than none," Marc Kenigsberg believes.
Being a strong supporter of cryptocurrencies and blockchain, he regularly participates in specialized conferences and presents his industry vision from the perspective of a marketing expert.
Register for Blockchain & Bitcoin Conference Tallinn in order to ask questions to the speaker.